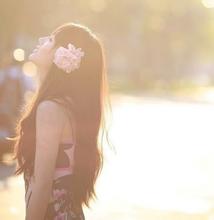 Two of my favorite neighbors hosted a soup party the other night. It was an inspiring affair - winter night, big pots of simmering soups and stews, house full of chatty, friendly people. Part of what I liked was the simple premise. The hosts (David & Holly) made a number of soups, guests were asked to arrive with their drink of choice and one thing to share - salad, appetizer, or something sweet. One of the vegetarian soups was a beautiful shade of yellow-orange. The color I see when I close my eyes and turn my face toward the sun. It was a light-bodied, curry-spiced coconut broth thickened with cooked red lentils and structured with yellow split peas .
When I asked Holly to tell me about it, she mentioned it was based on an Ayurvedic dal recipe in the Esalen Cookbook, a favorite of hers. She happened to have an extra copy of the Esalen book, and sent me home with my belly full, a new cookbook tucked under my arm, and a few suggestions related to the soup
executive training
.
So, I give you the last lentil-based soup of the winter season. The very last. We've had a good run of them this year, and up until soup night at David & Holly's, I was convinced Rebecca's French Lentil soup would be the end of the lentil soup parade. But wouldn't you know it - once I made the this soup in my own kitchen, I couldn't in good conscience hold back. Did I mention, the slivered green onions sauteed in butter? Or the golden raisins that plump up with curry broth? Or the back notes of ginger? I should have. While I'm ready to welcome some spring recipes back to my kitchen, all these things made this particular soup too good not to share. Hope you like it as much as I did
Alipay
.