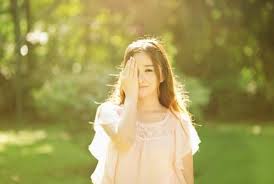 Thank God we were allowed to wimp out and use butter if we couldn't find suet and/or couldn't stomach it. I think I would have been okay with it, had I decided on making a savory pudding, but I've had this horrible gnawing chocolate craving lately that I just couldn't deny a minute longer. So I went with the Very Chocolate Pudding that lots of other members were going crazy over, and it used butter instead of suet.
I'm torn. I absolutely LOVED learning how to steam cake.. something I'd never even thought of doing before. I would love to do this again since the only dishes I dirtied were the Kitchenaid bowl, a spatula and 4 ramekins. I didn't even bother with measuring cups since the recipe was in grams, I just measured everything on a styrofoam plate on top of my scale, then and dumped it all in. Other than for my photos, I'm not even going to have to dirty a plate, as we'll just dig right into the ramekins. Nice.
So why am I torn? The flavor was great.. but I over steamed. I figured for the large single pudding directions in the recipe, quartered into the ramekins, that my steam time would drop by 45 minutes. Well.. they were probably done in 30 minutes. They weren't completely dry, but they were definitely on the side of a "cakey brownie" which I don't like. I like fudgey brownies and airy cake.. so the texture didn't thrill me. But that's my fault, I should have checked them in 30 minutes
apartments for rent in hk
.
Since I don't make cake often (Lord knows I'd like to) I'm not sure the next one will be steamed or traditionally baked.. although I've seen some flavor combos and photos in the private DB forums that have absolutely made my heart flutter in envy (check out the photos in the slider!).
Regardless though, I truly am thankful for a great lesson in steaming something other than broccoli. :D Thanks so much, Esther!!! xoxo
I don't know why I feel the need to even announce this as most of the readers of this blog have figured it out by now, but food blogging is no longer a passion of mine. I still love LOVE LOVE to cook and occasionally bake.. but to go through the motions of taking horribly lit and out of focus photos, and then trying to come up with a witty post, when frankly, most times in ,my kitchen don't merit a giggle.
A lot of my time is taken working on The Daring Kitchen website and working with all the wonderful people who have helped to make it the success that it is. And kids? It's fakkin exhausting to work that hard on one project and find the inspiration to work on another project that just doesn't trip your trigger any more, yanno? So I've decided to kinda cut some stress and concentrate on the DK and finally stop stressing over not updating this blog much anymore.
You'll find an occasional post regarding a DB or DC challenge here (I've already completed my May DC challenge so it'll be up in a couple weeks), but truthfully, I'm not even really participating all that much anymore. I've decided to focus on the "behind the scenes" duties of the website, hoping to keep present and future members happy and interested in learning how to cook and bake better.
One day the passion to create new recipes to share with ya'll might come back.. who knows.. but for now.. my mojo has pretty much dried up. ;) I am happy to say that I've not lost the passion to make a total ass of myself on the internet and have started a new non-foodie blog where I can just update whenever I want and talk about whatever I want.. once I'm comfortable with the direction it's going, I'll post a link and maybe ya'll can check it out for a giggle or two .